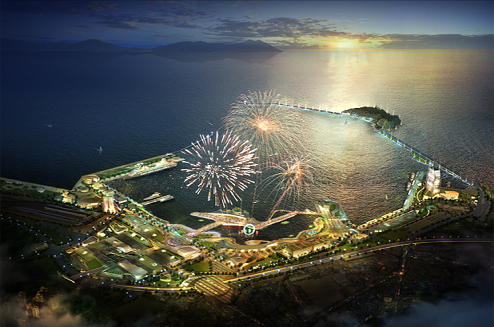 We introduce to you Suncheon bay cyber ecological park, the tourist attraction near Yeosu, where the 2012 Yeosu Expo is being held.
♠ Yeosu Suncheon 1 night 2 day tour course...!!!
☞ Day 1 : Suncheon Bay is outstanding for its display of dense reeds, its provision of habitat to a variety bird species and its tidal setting. The natural 'S' shape of the Bay is one of Korea's beest setting for sunset photography.
☞ Day 2
: Visit the Suncheon drama film set, Nakan Castle folk village, and Seonamsa to experience Korean traditional culture.
As Yeosu Expo was designated as one of the
'top laces to visit in 2012'
by CNNgo, come to Yeosu Expo to make unforgettable memories.